Welcome To White Street…
It is our pleasure to welcome you to our Faith Family. White Street Baptist Church is located at 535 Carlisle Drive in Auburn, AL. We seek to glorify God by teaching, preaching, and serving as Christ has commissioned us to do. We are delighted that you have taken time to learn more about our faith family.
At White Street we endeavor to be a church with "A Passion for Christ and Compassion for People". We invite you to join us on Sundays at 9am for Sunday School and 10am for our Morning Worship Experience.
Come Live, Love, and Learn with us here at White Street. Thanks for visiting our home on the web and we hope that you enjoy your time with us. May God Bless You and Keep You is Our Prayer!
We are delighted that you have chosen to worship with us and that you are interested in learning more about our Faith Family.
Our Welcome page introduced you to simple principles that we focus on, our fundamental teachings, our commitment to one another, as well as our Pastor.
Now we invite you to take some time and learn a bit more about us. You may be surprised at what you find, pleasantly of course. Again, welcome to White Street and feel free to make yourself at home!.
Ministries here at White Street seek to provide opportunities to serve God by serving one another. Each ministry offers opportunities to demonstrate the love of Christ through fellowship and service.
We invite and encourage you to get connected with at least one ministry in the church so that we may serve God together as one community of faith.
If you are unable to join us onsite please feel free to join us online. We stream our 10 am Sunday Service as well as our Mid-Week Worship Service Worship Wednesday. Not only are you welcomed to join us in our online learning experience but we also invite you to join us in our online givin
g experience. Click the button below to share with us in giving. Be Blessed!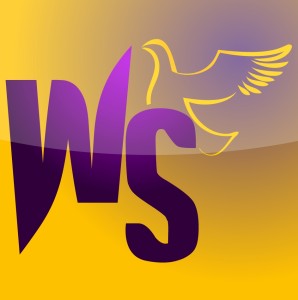 Welcome to the White Street Baptist Church mobile Application. Stay up-to-date with what's happening at White Street right from your mobile device! You can Stream live services, listen to sermon messages, give an offering, connect with our staff, and much, much more! To download our app on your mobile device click the link below and you will be directed to download the App.
Church Documents & Policies

Church By-Laws
resource type: file
uploaded: April 28, 2014
Church Structure
resource type: file
uploaded: April 24, 2014
Wedding Policy
resource type: file
uploaded: October 12, 2015
Event Request Form
Please complete our Event Request Form if you are interested in utilizing our facilities for your event. Thanks!
Purchase Form
This form is to request a check from the church for reimbursement or for procurement and to submit receipts.
Phone Number:
E-MAIL:
MAILING ADDRESS: